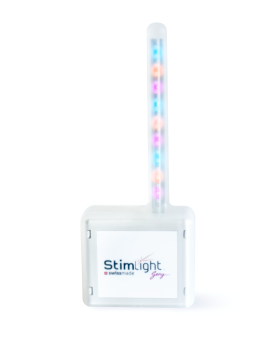 The painless wearable device that helps treat vaginal pain
Most of the time, women suffer in silence instead of controlling their intimacy
There are so many amazing, wonderful things about being a wife and a mother. Women are strong, adaptable and resourceful. However, some unfortunate physical changes occur after childbirth or simply as you age. Painful relationships, incontinence, sore vagina, menopausal symptoms are a source of suffering for women and affect their lifestyle, relationships and confidence.
Until recently, many women kept their symptoms a secret. Most of the time women force themselves to suffer in silence instead of regaining control of their intimacy and sexuality.
Until recently, there was no viable, painless solution that could be used from home. Since then, Stimlight Geny™ has been tested by hundreds of women who have seen the difference and regain fulfilling intimacy.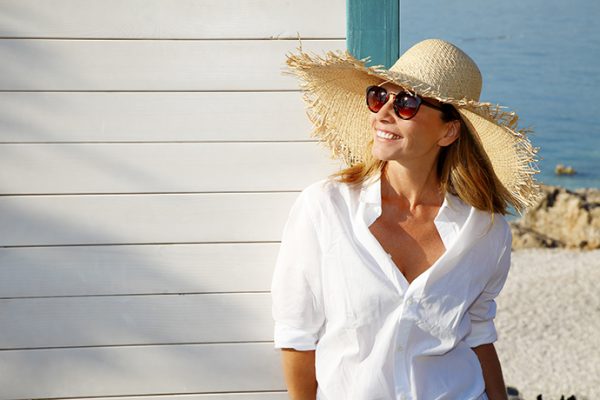 Swisslabnat has dedicated its energy to developing a device for women Stimlight GENY™ which is designed to relieve, support and restore the vagina.
Stimlight GENY™ combines the innovation of the virtues of photobiomodulation (phototherapy) with avant-garde ergonomics.
The result: the vagina is tightened and tightened and the pelvic floor more toned. Sexual confidence and pleasure are regained, as well as better bladder control. The pain disappeared.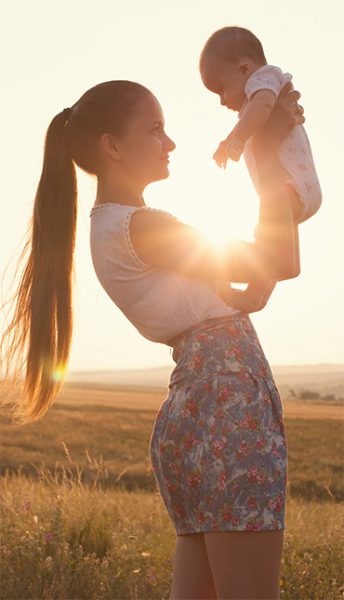 Stimlight Geny™ will help you with:
Menstruation and menopause
Relieves pain associated with menstruation. Stabilizes, heals and replenishes vaginal walls. Eliminates the itch.
After childbirth
Childbirth can strain the tissues of the vagina and weaken the vaginal muscles, it can damage the pelvic floor and surrounding muscles, ligaments, organs and nerves. Stimlight GENY™ helps reduce dryness and restore tone to the vagina.
Sexual relations
If pain occurs during intercourse Stimlight Geny™ reduces and prevents vaginal dryness before and during intercourse and restores vaginal tone.
Genes and other causes
With a lack of elasticity itching or other discomforts may appear. In case of poor hydration, urinary (kidney) problems can occur. With regular use, Stimlight Geny™ can also help you with problems related to gynecological diseases like HPV – the Papillomavirus.
Stimlight GENY™ - harmless and hormone-free - is a wearable device that helps minimize vaginal problems and eliminates pain.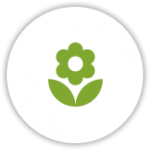 Non-surgical, hormone-free, non-invasive and harmless Stimlight Geny TM comes from a strictly monitored process, to ensure that we provide all women with effective and above all safe technology.
Stimlight Geny TM is made of medically tested materials (silicone)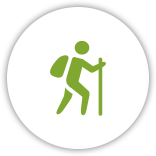 Thanks to its size, shape and packaging Stimlight Geny can be used anywhere anytime. You can use it in the comfort and privacy of your home as well as when traveling.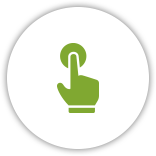 Switch on the device, insert the light stick until you reach the edge against the pubis and simply allow the light to perform its action safely.
The device is pre-set to automatically shut down after 20 minutes.
Do a light treatment and let it work for you!
The device is pre-set to automatically shut down after 20 minutes.
To facilitate the use of Stimlight GENY™ we have developed an Application Guide and a User Manual.
Please read the manual before using Stimlight Geny
Invented in the 1960s by NASA, it is used by healthcare professionals for skin care because it:
Stimulates cells to increase their natural production of collagen and elastin
Improves oxygen and nutrient supply thus strengthening your immune and physiological system
Helps repair damaged nerves and improves muscle tone
Increases blood flow to the perineal region, which increases the delivery of oxygen, proteins and nutrients to the perineal muscles and tissues
Cytochrome C oxidase, that is to say the protein of mitochondria, will absorb rays and transform this energy into adenosine triphosphate.
Take care of yourself from now on and let the light shine…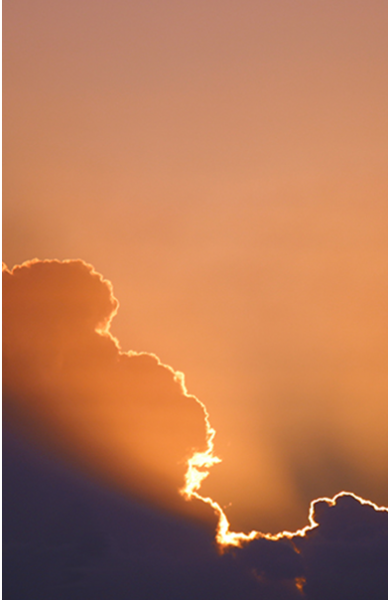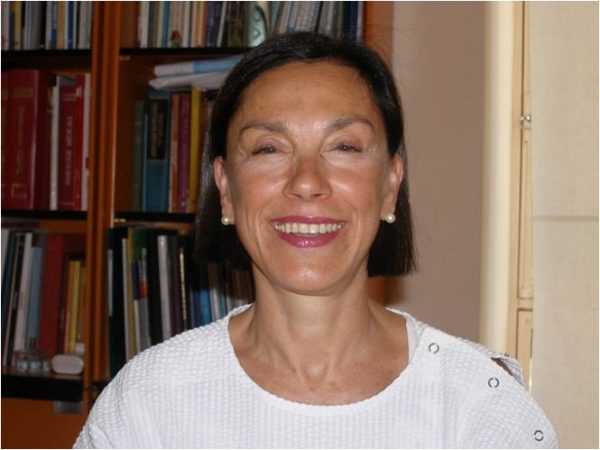 Dr Michèle Pelletier Aouizérate
Dermatology specialized in lasers for 30 years,
Founder of the LED Academy, a non-profit and multidisciplinary society involving doctors, physiotherapists and researchers.
We are at the beginning of a revolution: We are bathed in light and nature has already imagined what we are going to experience….
Led photobiomodulation consists of illuminating our cells with infinitesimal amounts of light in different wavelengths. The energy production of our cells and their oxygenation are galvanized, resulting in many valuable biological syntheses for our organism.
Dermatology specializing in lasers for 30 years, my interest naturally turned to these light sources. Along the way, all medical fields challenged me. I then founded in 2010 with a handful of doctors: the European LedAcademy Society, a non-profit and pluridisiplinaire.Interesting at the same time the doctors, physiotherapists researchers etc.
Medical practice is changing rapidly and energy sources will soon replace or combine with "classic" drugs (chemical molecules for example)
From now on it will not be uncommon to prescribe potobiomodulation sessions in the practice followed by the use of "Home devices" at home in different areas such as acne, hair regrowth or even soon certain gynecological areas… The list goes on
Lawrence, 37 years old
"..It was two years ago. The doctor informed me that I had HPV infection. I tried two things to eliminate it. I had no results… Finally tried Stimlight Geny for 17 days. After the examination, the conclusion of my gynecologist was that the papillomavirus infection flew…"
Christina
Hello Angelo,
I finally have time to give you a testimonial for the Stimlite Geny.
I purchased this product as I had a fairly large scar from an episiotomy when my son was born 29 years ago. This scar caused pain during sexual intercourse in case of penetration. Moreover, with age, the vagina is no longer sufficiently lubricated and is therefore sensitive.
During the first week of using the Geny, in the evening at bedtime, I felt emotions coming out during the session. I cried each time for a few days. I also felt the light working on the bladder.
After 2 weeks, the walls of the vagina had regained their youth: denser, more elastic and well lubricated. Today after a few months of use, the scar is very fine and almost imperceptible.
I am really delighted to use this device and can only recommend it. Thank you.
Valerie, 50 years old
Two children per bass
Two episiotomies
A hemorrhoid
Menopause at age 48
Cholecystectomy by laparotomy
at 49
Vaginal dryness gradually set in, following the surgery, causing pain during sexual intercourse and then during penetration…
A disaster!
After a few months of unsuccessful attempts with multiple oils, creams and other preparatory "exercises", I was put in contact with SWISSLABNAT.
So I bought the Gény and the Stimlight.
After 2 weeks of daily use, the vaginal tightness and tingling have ceased.
After a month the vaginal mucosa was "alive" again.
And after 2 months I no longer feel any pain at the level of the episiotomy and the hemorrhoid is calm.
I feel "plumped up" from the inside, I regained confidence in my body and I blossom day by day.
I continue the Gény and Stimlight treatments daily with the appropriate creams and have a massage every two weeks by Mr. Santangelo.
My muscles become more flexible and my body gradually regains a correct posture.
Thanks to Mr. Angelo Santangelo for his care and valuable advice.
Other products that might interest you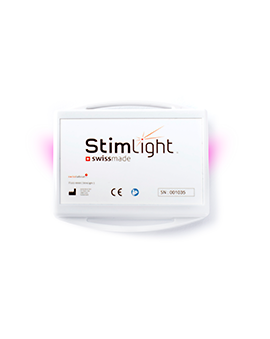 Multiply the power of a body treatment based on non-invasive targeted light.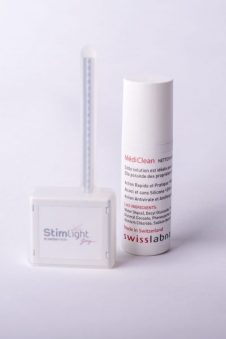 MediClean – is a ready-to-use medical detergent that gives a scratch-free finish to all surfaces. PH neutral.
Use MediCLEan to clean your Stimlight and Stimlight Geny.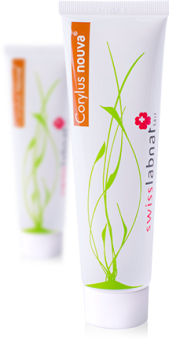 The hazel tree at the service of your skin….