Neck pain, or neck pain, can have multiple origins.
Arm pain is common and can involve muscles, joints, tendons, be localized or diffuse.
Pain occurring in the posterior region of the neck is called neck pain. When this pain spreads in one arm, it is called cervico-brachial neuralgia.
There are two types of neck pain: torticollis which is manifested by muscle contracture without the muscle being, on exertion, accompanied by sudden and sometimes sharp pain in the neck; cervical osteoarthritis, which is a condition corresponding to the wear and tear of the cartilage of the cervical vertebrae without being caused by aging; one can indeed suffer from cervical osteoarthritis when one is still young.
Torticollis is often caused by a false movement or a cold snap and the movements of flexion and rotation then become painful. The pain usually passes after a few days with an analgesic (lemon eucalyptus, thyme, sage), an anti-inflammatory (wintergreen, lavender, arnica, chamomile, ground ivy) or a muscle relaxant (lavender leaf sage) even if physiotherapy may sometimes be necessary.
Cervical osteoarthritis is often accompanied by headaches and can radiate into the shoulder or arm, there is then a painful stiffness in the neck and trapezius then hindering movements. Analgesics (lemon eucalyptus, sage with lavender leaves) and the wearing of a cervical collar can then relieve the pain as well as physiotherapy sessions to gently rehabilitate the area.
The swisslabnat formulas offer a synergy of essential oils combining anti-inflammatory and analgesic properties for greater care comfort.
Cervicobrachial neuralgia
This inflammation of the nerve that runs through the areas of the neck and arm can be very painful and is one of the most common reasons for seeing rheumatologists. More commonly known as "neck sciatica", cervico-brachial neuralgia is caused by irritation or compression of the neck that extends into the collarbone, shoulder and elbow.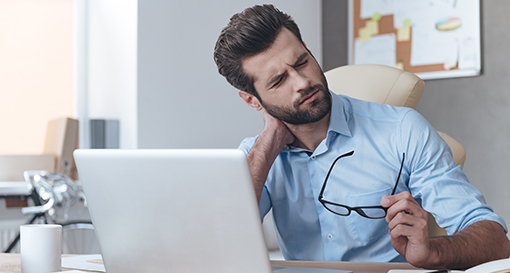 Inflammation of this nerve is found at the level of the last three cervical vertebrae (C5 – C6 – C7) and is often caused by compression of the root of a nerve and more rarely by a herniated disc. The pain then appears as a feeling of heaviness accompanied by a sharp pain in the arm. Contrary to what one might think, the pain is not linked to movement and will on the contrary wake up when you are not moving (reading, sleeping etc.) Sometimes accompanied by tingling and headaches, it treated by temporary immobilization and the wearing of a neck brace and the taking or application of analgesics.
The swisslabnat formulas offer a synergy of essential oils combining anti-inflammatory and analgesic properties for greater care comfort.
Some products that might interest you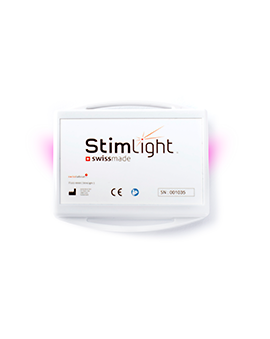 Multiply the power of a body treatment based on non-invasive targeted light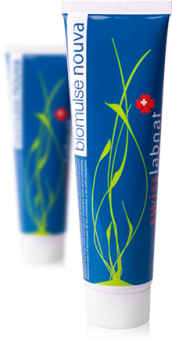 The power of Wintergreen to fight joint and rheumatic pain.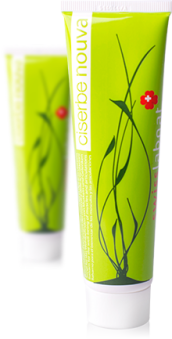 Relieves joint and muscle pain, the feeling of heavy legs and soothes irritated skin.